SO...... I WAS TRYING TO HIDE FOR FASHION WEEK....

(yea right)
STILL MIXING AND DOING ALBUM STUFF...
BUT WHEN COLOUR GIRL BUTLER TOLD ME SOPHIE HULME WAS SHOWING HER NEW COLLECTION I HADDDDDDDDDDD TO GO....I UNLOCKED THE CAGE DOOR AND THREW ON A LOOK.... *V.I.P ROPE FROM LAST SEASONS WESTWOOD PARTY INCLUDED*
SHE IS A SEQUIN CREATOR!
SHE IS A GENERAL SWEETIE PIE.
SHE IS FOUND GUILTY OF PROWLING THROUGH MY THOUGHTS AND MAKING THEM REAL.
SHE IS RESP

ONSIBLE FOR MY SEQUIN MAG!C BACKPACK.....
(http://rowdysuperstar.blogspot.com/2009/11/allllll-i-want-for-christmas-is.html)
SHE IS SOPHIE HULME
THE NEW COLLECTION IS JUST TAKING THE PISS...... AND AS SOON AS ITS READY I WILL BE BUYING IT ALLLLLL (if she can manage to get it in my size?!?!?! these shoulders of mine make it hard to fit into "womens clothes")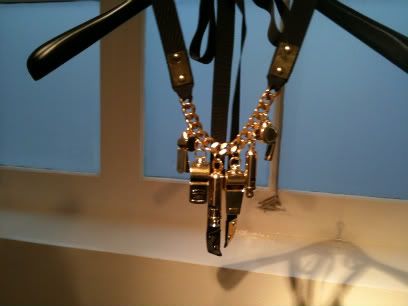 GOT MY EYE ON THIS AS A REPLACEMENT OF MY 'FAT CHUNKY FUCK OFF YOU BASTARD' SILVER CHAIN THAT I LOST :(
P.S DAVID KOMA YOUR ZIG ZAGS ARE KILLIN ME ASWELL.....
.
MAG!C & LiGHT
SUPERST*R.x